Embark on an adventure when you stay with us. Bikes are available for rent if you don't bring your own.
There are two really long biketrails just outside the hotel. The Kattegatt trail that goes north (all the way up to Gotehenburg) and The South Coastal trail (that will end in Simrishamn). 

A highlight of the bike route, is the route between Ålabodarna to Helsingborg.
From Ålabodarna you will soon come to Borstahusen which is an idyll for itself! This old fishing village dating back to the 18th century has its own fish smokehouse. Here you have a view of Ven!
The undulating and beautiful landscape of Glumslöv's slopes is difficult to miss and the thoughts of Tuscany. Just before Helsingborg you come to the picturesque fishing village of Råå. The stage ends in Helsingborg, a continental and vibrant city with a cozy town center. In Helsingborg there are plenty of options for those who are interested in history, beautiful castles, wildlife or beautiful nature. Here you will find the Sofiero castle with a large park garden with over 10,000 rhododendron shrubs. Just outside Helsingborg you will find the open-air museum Fredriksdal. Our absolute favorite route! Which is also perfect by foot, if hiking is preferred.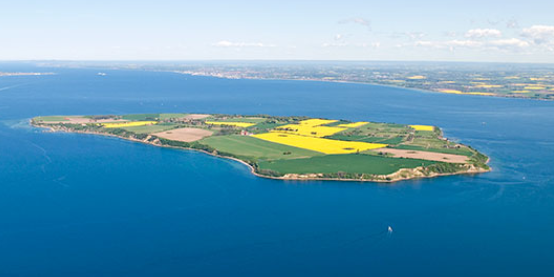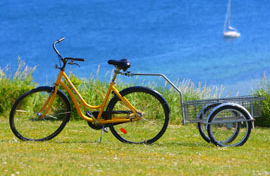 THE ISLAND OF VEN  
Make a detour to the island of Ven with magnificent nature and idyllic marinas. World famous distillery and locally-sourced products and small restaurants can also be found on this beautiful little island.

Take the ferry from Landskrona Ventrafiken or the fishingboats from Råå Rååbåtarna

Bring your own bikes or rent  The Yellow bikes on the island. Ven can also be enjoyed by foot. A picturesque summer adventure on Skåneleden, 12km long trail.
There is also a memorable Aplacka trekking on the island. Click here to check it out!
Don't forget to bring your swimwear!